Aluminium supplier and metal surfaces specialists
As one of the UK's leading suppliers of commercial aluminium and coated metal surfaces, we are renowned for our competitive prices and fast delivery.
We offer aluminium alloys and coated aluminium in coil or sheet form, including options that are painted, lacquered, or PVD treated. In addition to providing quick turnaround times for metal processing, we also guarantee efficient and timely service with a high level of precision.
Our coated metal surfaces are available in a variety of finishes that are used in applications around the world. We provide decorative interior and exterior architectural surfaces, UV-C reflectors, automotive and appliance trim plates, and badges. In addition to decorative and reflective properties, our finishes have solar absorption, UV reflectivity, and antimicrobial properties applicable to a wide range of industries.
We are based in Milton Keynes, UK, which enables us to operate from a central location, as well as being supported by advanced manufacturing facilities in Germany.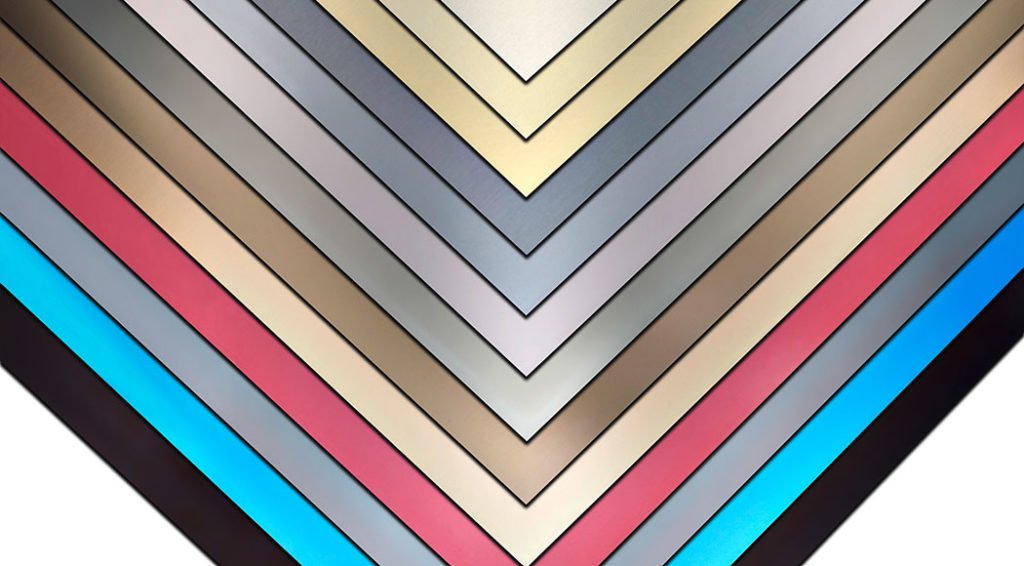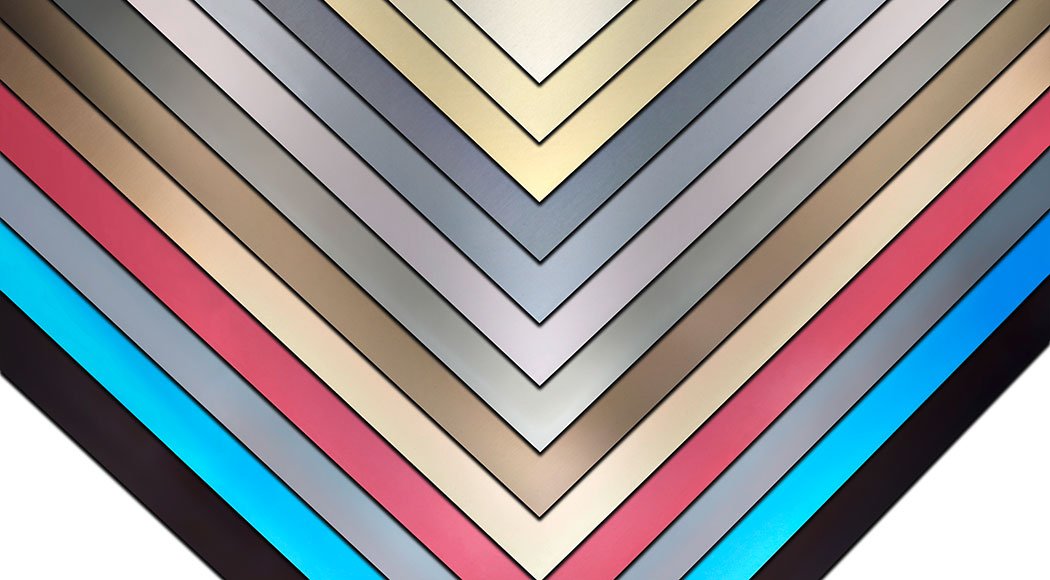 Aluminium is a versatile metal that is lightweight and highly resistant to corrosion. We are anodised aluminium specialists and have been surface treating aluminium for over 40 years.
We supply coil and sheet aluminium that is Anodised, Painted, PVD coated, Lacquered and Raw.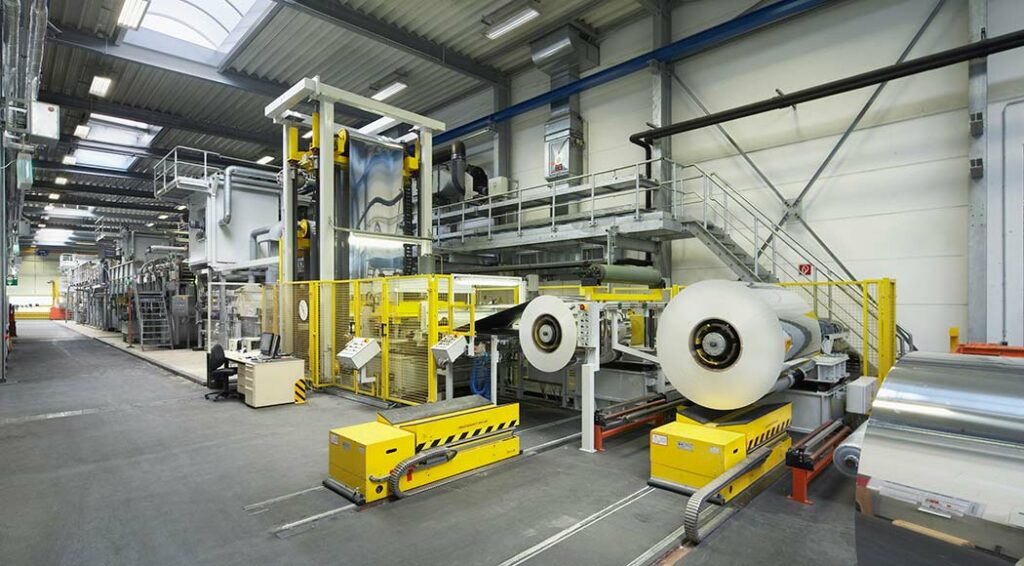 As part of our UK service mix, we offer a comprehensive range of metal processing including metal cutting, metal slitting or rotary shearing and metal blanking.
We can either slit and cut from our own stock or, with your materials, on a subcontract basis. We can also offer a stock-holding service, with orders for UK deliveries to tight deadlines.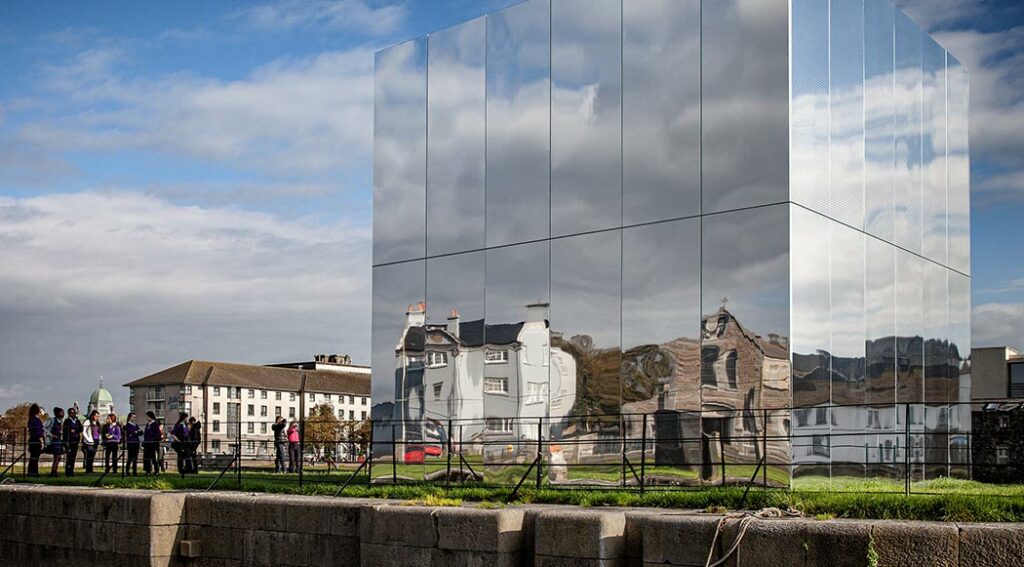 Specialised metal surfaces
Whether you are looking for a robust, functional decorative surface that can cope with tough environments, reflective surfaces that make an aesthetic statement or a combination of the two, we know we will be able to help you find the perfect metal for your project. We also offer solar absorber, UV reflective and antimicrobial surfaces and finishes.
As part of our UK service mix, we offer a range of metal processing services including metal cutting, metal slitting or rotary shearing and metal blanking.
Let's design and develop your products together!
We have customers in over 100 countries that rely on our comprehensive service and the rapid delivery of our products.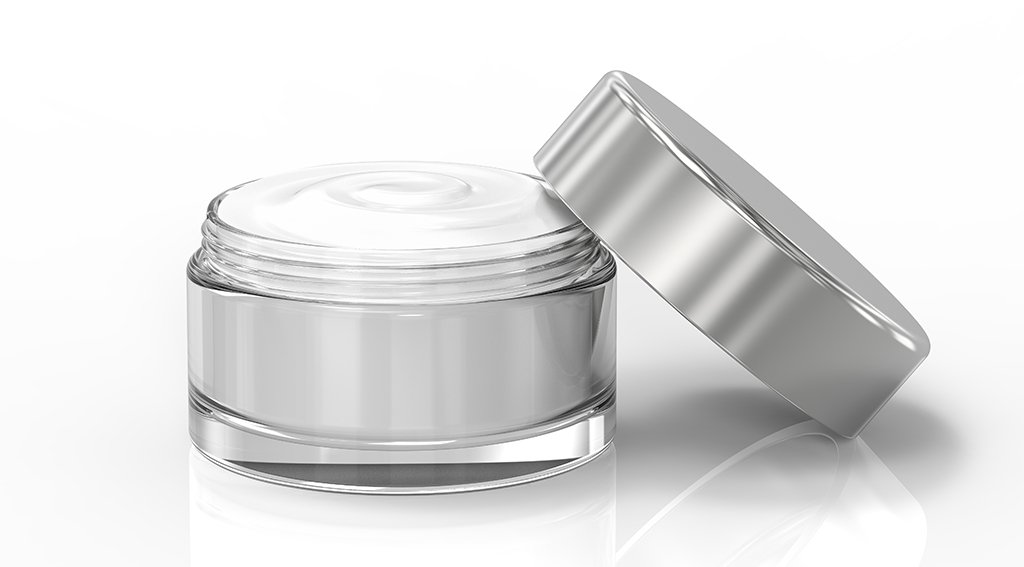 Why aluminium for cosmetics and pharmaceutical packaging?
Although plastic packaging is the most widely used material in the cosmetics sector, demand for materials such as paper, board and metals is on the up, because of changing consumer preferences and sustainability concerns.