Solar absorber coatings and surfaces
We manufacture a wide range of highly advanced absorption coatings, which are available on a choice of metal substrates. These offer unique combinations of thermal or solar energy absorption, with extremely low thermal emissivity.
We have developed a unique range of mirror-like specular and semi-specular aluminium products for use in exterior and architectural applications. 
Our exterior product range is available in thicknesses between 0.1mm and 1.5mm, making it ideal for incorporation into structural elements, including aluminium composite panels and high pressure laminates. Products can be supplied with a choice of protective coatings and a range of colours. 
The range of exterior aluminium products are fully tested and are non-flammable, being certified to DIN 4102-4.  They are also backed by our 20 year guarantee.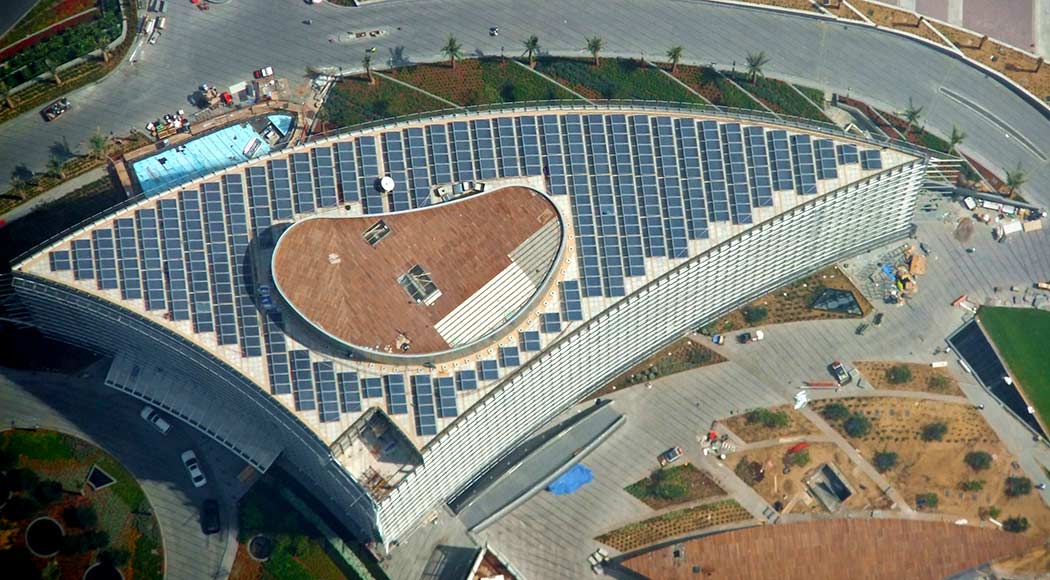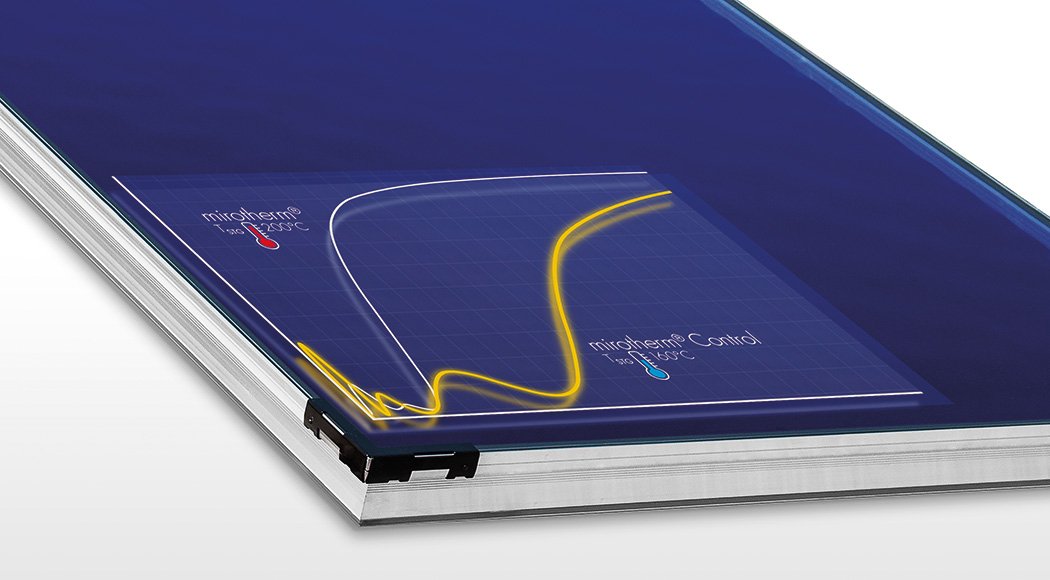 eta plus® is our semi-finished product for solar thermal systems and is used in absorbers for flat-plate collectors with full-surface or strip absorbers, in tube collectors as well as in air and large-scale façade collectors. In addition, it facilitates the production of high-performance collectors for solar cooling and the generation of process heat. eta plus® achieves a very high solar absorption of 95% – combined with a very low thermal emissivity of just 5%. Based upon an aluminium or copper strip, the innovative absorber layer system is applied using a continuous PVD method in a worldwide technologically unique air-vacuum-air process.
Our special mirotherm® coating is ideal for solar thermal systems and absorbs both direct sunlight and diffuse radiation. Based upon an aluminium strip, an innovative three-layer absorber system is applied using a continuous PVD method in a worldwide technologically unique air-vacuum-air process. Whilst the IR reflective layer ensures low thermal emissivity, the oxide absorption and antireflection coatings provide maximum solar absorption and resistance to external influences. In addition, mirotherm® has a laser-weldable anti-corrosion coating.
mirosol® TS is the ideal material for solar thermal systems installed in regions with high solar radiation. During the manufacture of mirosol® TS, a selective, hydrophobic lacquer is applied to aluminium in a specially developed process.
This means that for the first time, in addition to PVD coatings, lacquers using the coil coating method are now also available for solar thermal collectors.
mirosol® TS is unique thanks to its high resistance to heavy environmental pollution, salty air, moisture, condensation, oil and dirt as well as a low stagnation temperature.
Developed on the basis of our best-selling and established coating mirotherm®, mirotherm® Control offers all the advantages of the proven system: solar absorption up to 96 %, highest product quality, resistance to external influences such as moisture and integrated protection against overheating.
Contact us with your request and our UK team will be happy to help.