Choosing the right metal look and feel for your office interior
Workplaces were neglected for good reason over the past two years. Now however, with over two thirds of companies looking to adopt hybrid working practices in 20221, the office interior is back in the spotlight. As well as planned commercial interior maintenance upgrades, many companies will need to redesign their working spaces to suit this new hybrid model. This presents opportunities for metal fabricators and interior designers alike.
Soft and colourful – 2022 is billed as the year for natural greens, soothing blues and soft pinks, as offices aim for a more 'at home' aesthetic. Also, employees are looking for a softer look and feel to the workplace.
Sound of silence – with many workers used to quieter home working (apologies to those who have under-5's at home that are reading this!), there is growing demand for acoustic management in the form of wall and ceiling panels and booths.
Sustainable practices – it didn't take COP26 to tell us that we are all becoming more environmentally aware. This changing outlook is being reflected in the choice of materials that are being specified and more thought is also being given to their end of life credentials.
Decorative aluminium for interiors
Metal has long been used as a popular decorative surface in the workplace. From metal decorative panels and aluminium wall cladding and panels, to decorative aluminium facades, the material's versatility, durability and sustainability has ensured its longevity with designers.
Alanod offers a range of products that help meet the changing needs of office interiors, whilst delivering in terms of colour, acoustic management and sustainability:
DECO PRIME® – the colour spectrum
From matt, blur, diffuse and high gloss mirror finishes to textures and colours, Alanod's DECO PRIME® surfaces offer a range of options. Alanod's anodised surfaces can be purchased in colours and the lacquered version also responds well to sublimation processes.
Softly softly
Alanod can incorporate textile surfaces onto aluminium, enabling the creation of 3D effects and giving the product a soft look and feel.
Noise dampening
Acoustic comfort is a leading added value aspect of commercial buildings. Alanod's products can be perforated to improve the acoustics in any space.
Sustainable material
A well as being long lasting, Alanod's metal panels are 100% recyclable, with low energy costs and no loss, making them the building material of choice for conscientious specifiers.
Whatever 2022 holds, commercial interiors are changing and adapting. To find the perfect decorative metal solution, why not see what Alanod has to offer you and your customers?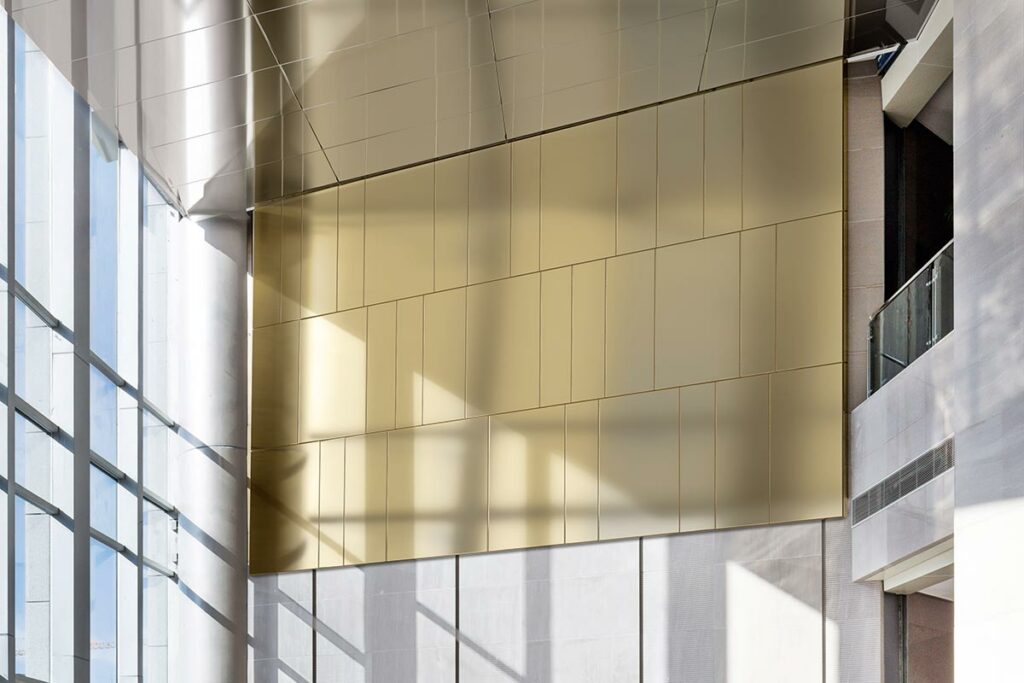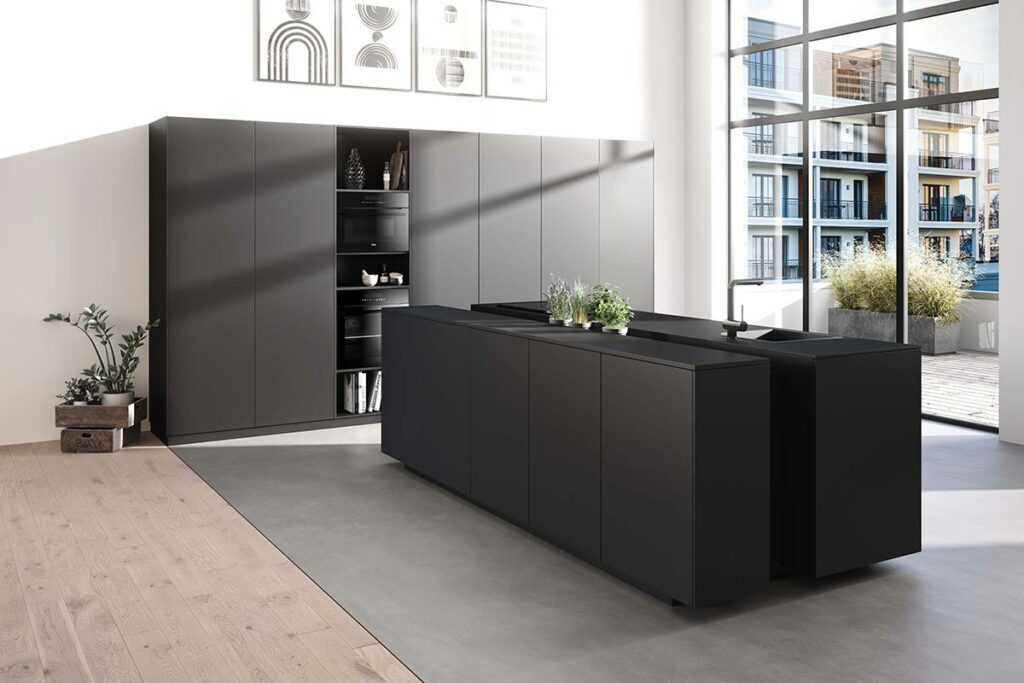 [1]. Source: National Bureau of Economic Research, 2021