Cool in look and touch – Alanod's aluminium surfaces range
kbb Birmingham 2022, 6-9 March, NEC, booth S82
To take furniture and kitchen design to the next level, Alanod, the world's leading manufacturer of specialised coated metal surfaces, is showcasing a range of coloured aluminium surfaces at kbb Birmingham, 6 – 9th March 2022. These surfaces add to the current product palette which includes mirror and satin finishes in a range of colours suitable for both HPL applications and ACP skins for outdoor use.
Near infinite colour palette
These ultra-tough DECO PRIME® materials are in thicknesses from 1.0 mm down to 0.1mm thick and come in a range of surface structures including brushed and mill finish, mirror and satin finish, all available in a range of colours. They can be tailored to suit specific application requirements, with a top lacquered surface in natural or incorporating translucent colour pigments, or even as a natural or colour anodised surface. These add character to any space and deliver that all important emotional metallic touch.
A seamless look
The surfaces can be used on cabinets, furniture, doors, frames and shelves, or on household appliances and electronic devices. Our range is often available with a pre-treatment on the reverse for HPL applications or for adhesion to a range of other base materials, including ABS, PVC as well as other plastics. Ask us about suitable primers for your application. As the materials are flexible and bendable, they can wrap around edges or bend into hollows, delivering exciting new design opportunities.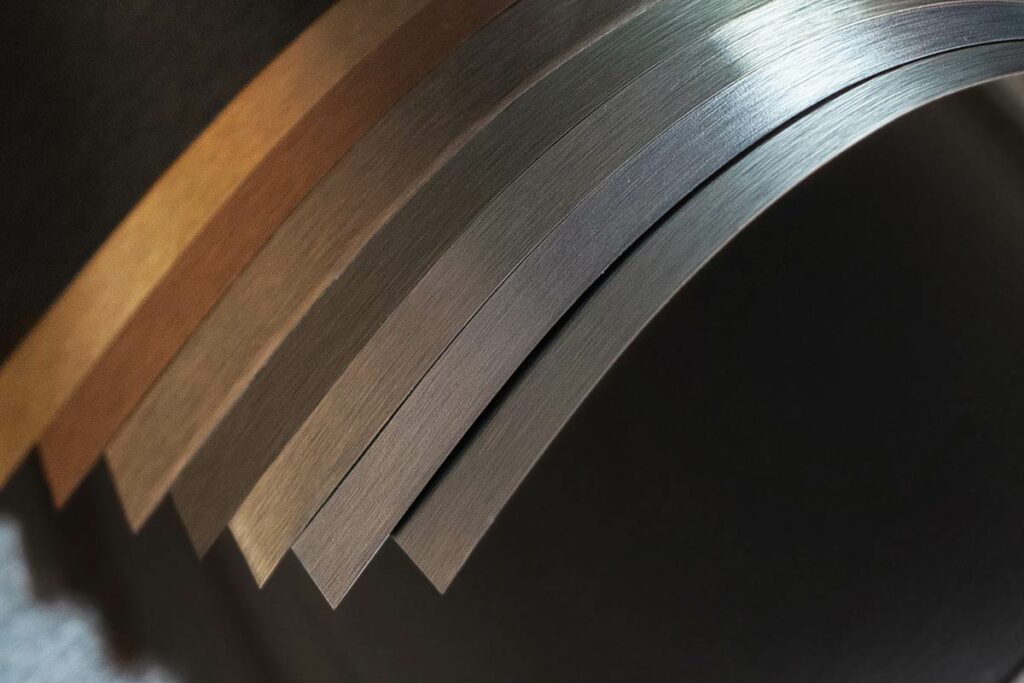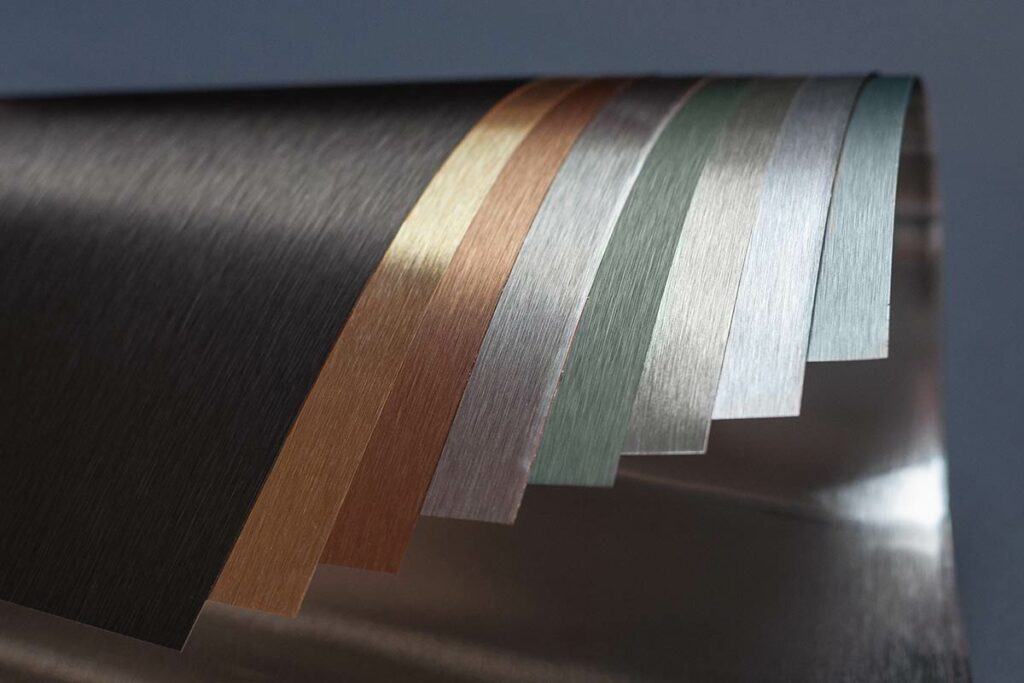 Look out for new versions and variations later in the year.
Stuart Tranter, General Manager, Alanod UK, comments: "Our DECO PRIME®
coloured aluminium surfaces offer designers the ultimate in metallic surface flexibility. Also, as a climate-neutral, sustainably run company, these stunning materials come with climate neutral certification too. All our products are 100% recyclable"
Samples of DECO PRIME® coloured aluminium surfaces are available on request to Alanod. With over 40 years of experience in the research, design, development and manufacture of specialised metal materials, Alanod offers unrivalled application advice and expertise to designers.
Register to visit kbb Birmingham, 6 – 9th March 2022 by clicking here.