Decorative metal finishes – a beautiful addition for metal fabricators
Metal has been used as a popular decorative feature in homes since 2700BC when the Ancient Egyptians began to bring it into their homes. Since then, tastes have shifted and evolved, but a glance on any up-market interiors website will show that metal is still as popular today as it ever was.
Used throughout commercial and domestic interiors on wall claddings, flooring, furniture, light fittings and much more, the latest decorative metal surfaces and facades can help you stand out from the crowd when it comes to your service offering.
A wide range of uses for decorative metal finishes
Lighting – Over recent years, a renaissance in metal furnishings has been ushered in across the globe, thanks to innovators such as the highly successful British designer, Tom Dixon, who first created iconic pieces such as his Etch and Etch Web Pendant Lights.
Furniture – Architect, engineer and designer Jean Prouvé introduced mass produced metal sheet furniture to affluent consumers in the 1930's. With the creation of chipboard and MDF, metal skinned furniture is now versatile, durable, cost-effective, and stylish. From chairs to kitchen units, there is a decorative metal surface to suit.
Ceilings – Decorative metal ceilings date back to the 1870's1 when they were originally manufactured from corrugated iron sheets and used as a form of fire separation between the floors of buildings. Today's sleek metal ceiling tile systems owe their origins to this decorative tradition.
Walls – whether the interior is rustic, comforting, modern or brutalist, there is a decorative aluminium façade to suit. From stunning splashbacks to slick corporate receptions, metal surfaces are a versatile way to bring in texture, colour and reflection to any space.
Want to stand out from the crowd?
Metal fabrication is a competitive business, so to stand out from the crowd offering as wide a portfolio of options to architects and other specifiers is essential to success. When it comes to interior surface finishes, Alanod is an anodised aluminium specialist and offers a range of products that will extend your product portfolio for specifiers:
A wide range of Alanod DECO PRIME® surfaces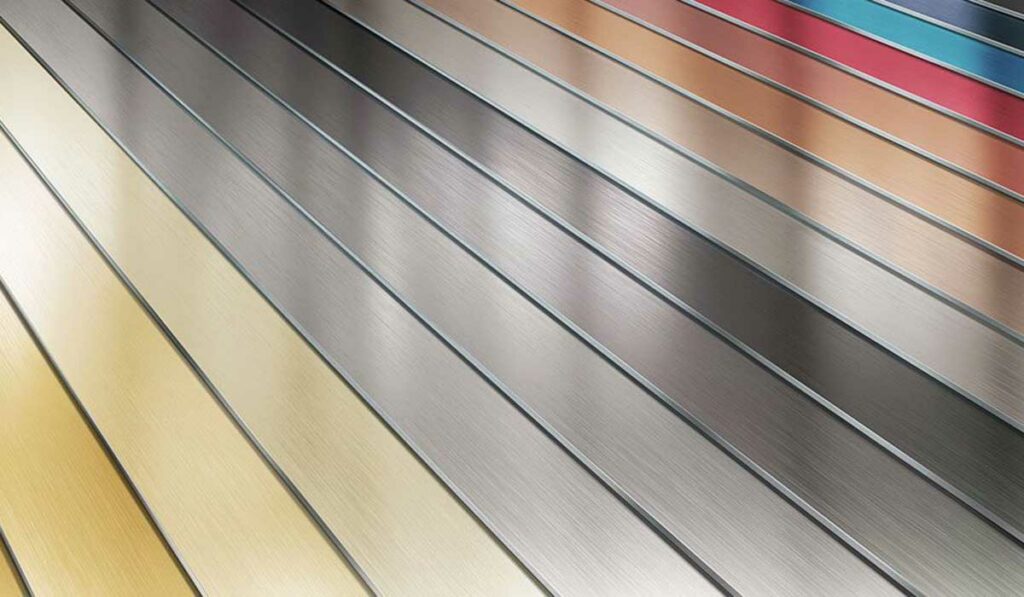 Different levels of reflection – from matt, blur, brushed and diffuse to high gloss mirror finishes, there is a reflective surface to meet any specification.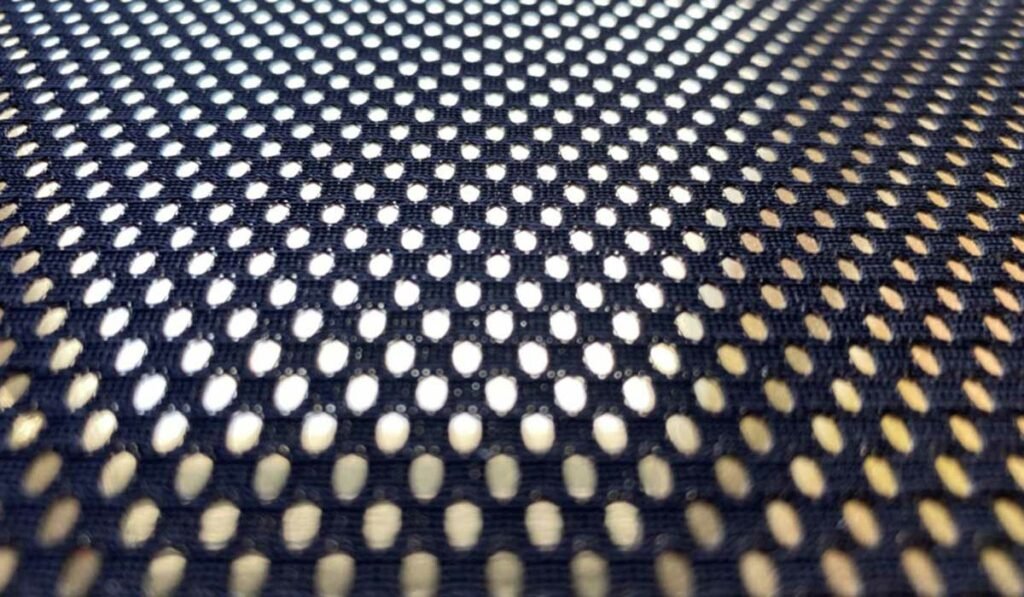 Texture and touch – from coarse sand and hammered finishes to geometric diagonals, rice grains and diamonds, a wide range of 3D surface effects are possible.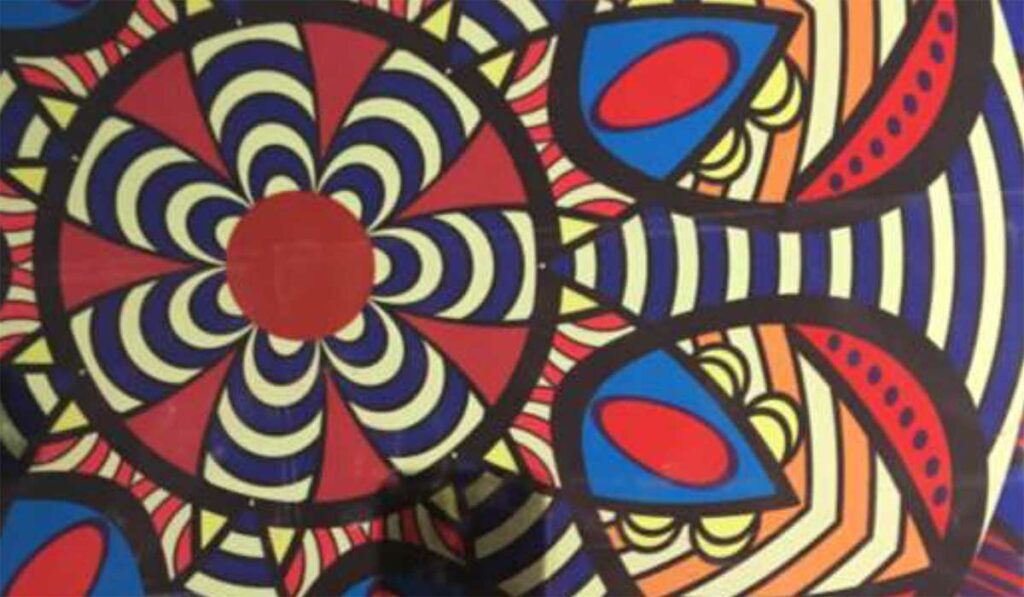 A Kaleidoscope of colours – Alanod offers a full spectrum of anodised colour surfaces, and the pigment is embedded in the oxide layer for ultimate stability and durability.
So, whether you are looking to meet the demands of an existing customer specification, or looking for a reason to get back in touch with contacts, why not use the power of Alanod's portfolio extension to your advantage?
For more information, please visit our decorative surfaces page or download the latest Alanod Decorative Interior Surfaces White Paper.