Metal wall panel manufacturers take surfaces to the next level
As British architect, Ian Ritchie, once said: "Light is the opium of the architect and shadow its form." With light used by architects to define a building's contours and shadow to emphasise its depth, the love affair between light, shade and exterior surface effects looks only set to grow.
Reflective, absorption, decorative and other special surfaces are continually being developed to meet specifier demands and this places an ever-increasing pressure on metal wall panel manufacturers to offer new functionality and surface characteristics to their customers.
So, how can metal fabricators ensure that they are one step ahead when it comes to meeting demand for the latest metal surface effects?
Expanding architect and specifier choice
One way to provide a wide portfolio of options to architects and other specifiers is to make the most of the range of products offered by specialist metal surface producers. But what are the key things to look for when choosing a specialist metal surface producer?
Breadth of product portfolio – does the producer offer finishes and tonal colourways that will excite your clients?
Long lasting quality – what warranties does the producer offer on their finishes and colourways?
Consistency across batches – is the producer able to offer consistent colourways on different batches of anodised aluminium and do the surfaces communicate quality in look and feel?
Sustainable and safety credentials – what metrics is the producer able to provide to back up their sustainability and fire-retardancy claims?
Metal surfaces that stand out from the crowd
At Alanod we work hard to lead the way when it comes to aluminium surface finishing, to achieve different levels of reflection and end effects. Our product portfolio doesn't just produce high quality functional and decorative surface coatings on metal coils, but we are set apart as a metal surfaces innovator by the sheer variety of finishes and colourways offered.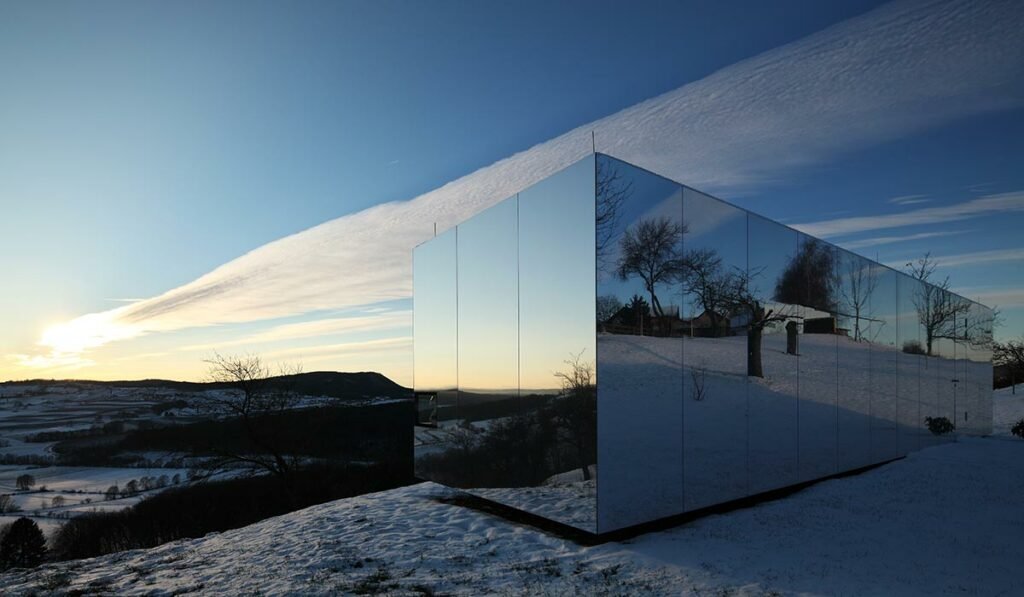 Lighter than steel and easier to work with, Alanod's anodised aluminium surfaces include the unique high specular (no glare) reflection of Alanod's Gloss Mirror finish.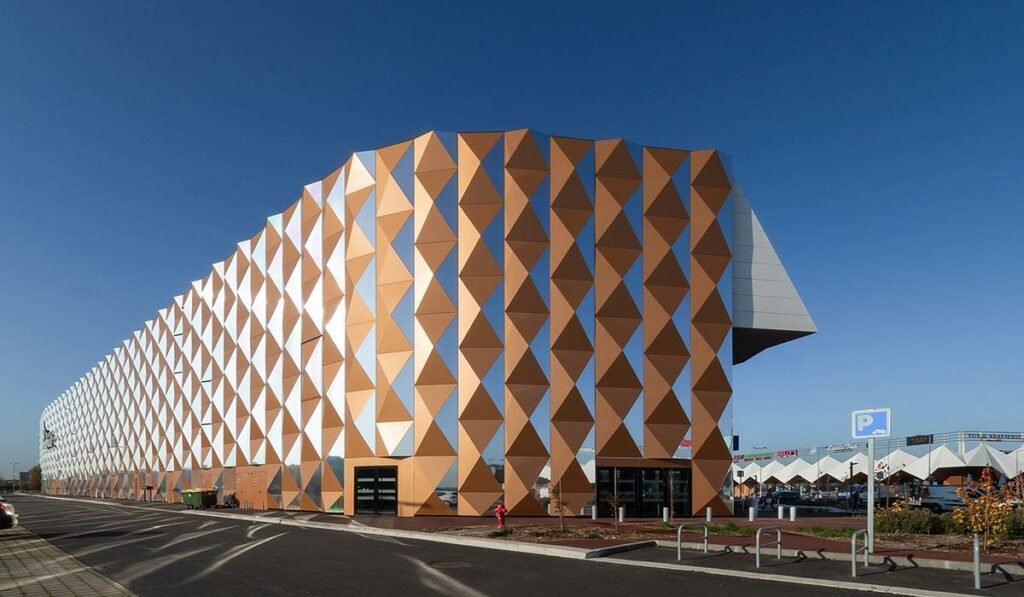 A wide variety of effects can be achieved by combining the same tonal colour base but using different finishes.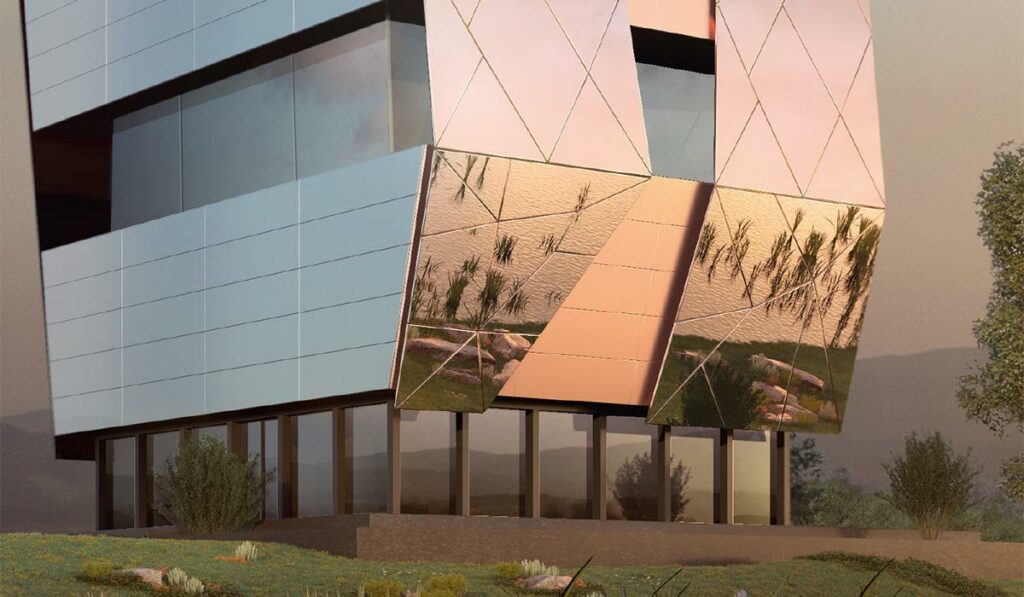 The metal substrate shines through no matter what, so Alanod's Gloss Mirror finish looks just as good in gold or bronze as it does in stainless steel.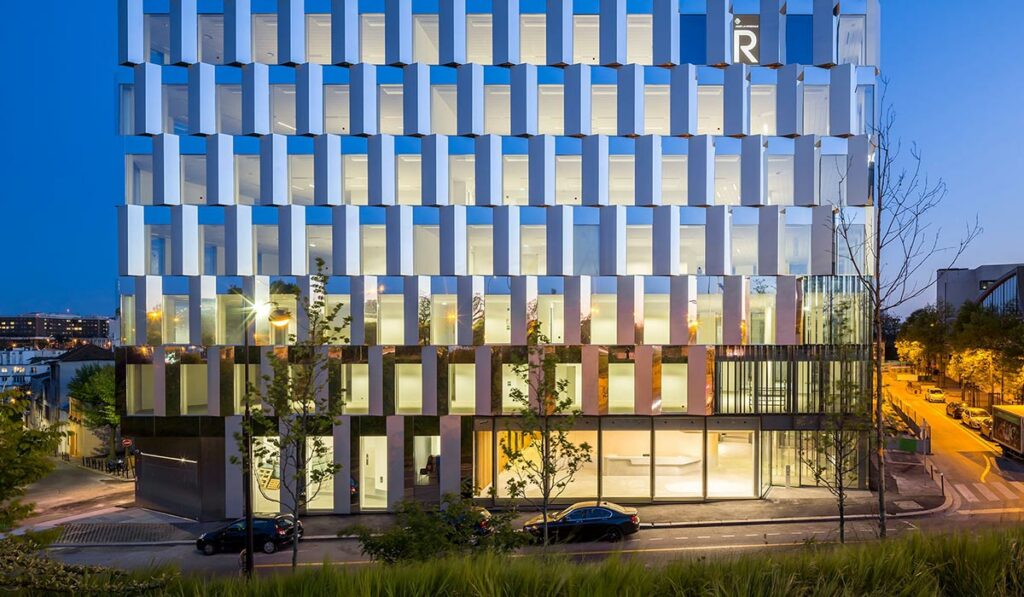 The camouflage illusion of the Alanod's Gloss Mirror creates stunning visual effects.
Whether you are a metal surface fabricator looking to meet an existing customer's specifications, or looking to have a new reason to get in contact with contacts, why not keep one step ahead when it comes to meeting demand for the latest metal surface effects?
About Alanod:
Alanod is an aluminium supplier in the UK,  a world leading metal finishing company that designs, develops and manufactures specialised coated metals. Our anodised aluminium and advanced coated metals are used in applications around the world, from decorative interior and exterior architectural finishes and anti-microbial surface coverings, to automotive and appliance trim plates and badges. With specialist expertise in offering metal surface treatment services from our central location in Milton Keynes, UK, we offer a fast and reliable, customer-focussed service, supported by our advanced manufacturing facilities in Germany.  
For more information or technical advice from one of the leading metal finishing companies in the UK, please click here.