Surface Attraction with Alanod!
When it comes to hospitality, retail and home interiors, judgements are made in the blink of an eye…. and this 'blink' can be the difference between profit and loss.
So, what is trending in 2023/2024 when it comes to retail, hospitality and home interiors and how can interior designers and shopfitters make the most of the latest in decorative metal surfaces?
Retail interior trends - according to bespoke design, build and fit out providers, DesignFit1 :
Experiential design: Immersive experiences that bring brands to life.
Digital integration: Enhancing customer experiences with technology.
Sustainable Design: Eco-friendly trends shaping modern retail design.
Minimalist aesthetics: Clean, uncluttered spaces with open-concept design.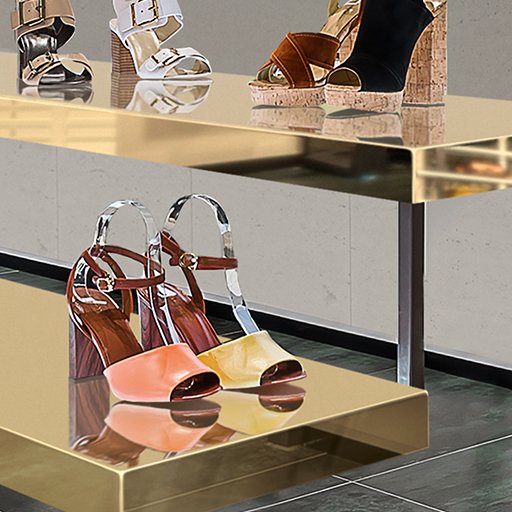 Hospitality interior trends - over the mid-term to longer-term according to Hotel Designsii:
Jewel colours and rich textures.
Pattern touches that include a simple geometric or stripe.
Paired-back, Mid-Century furniture accessories.
70's glamour – bespoke bars, retro cocktails and low-slung sofas.
Home trends for the long haul - predicted to stand the test of time according to British Vogueiii:
Earth tones, especially browns and pinks
Silver and iron accents on furniture like side and coffee tables, consoles and benches.
Brutalism – but with aesthetically pleasing warmer touches.
Textured and three-dimensional tiles on floors, backsplashes, fireplaces and entire walls.
Alanod's DECO PRIME® Thin Foils range enables designers and metal fabricators to bring metal into a whole range of interior applications, including furniture, on shelving wraps, in kitchen design and on home appliances. Designed to deliver that real metal look and feel, the foils are suitable for post-forming.
Alanod's DECO PRIME® Thin Foils – long lasting good looks
The Thin Foils range includes three versions: DECO PRIME® CLASSIC-L, ADVANCED and MAST ranges:
The foils are 0.1mm thick and available in widths up to 1350mm
Shortline brushed, millfinish or high gloss mirror surfaces available
Can be coated with translucent standard or bespoke colour pigments
Pre-treatment with adhesion primers for bonding with various plastics (ABS, PVC etc.) or in HPL and CPL systems available
Anti-fingerprint and stain resistance available with DECO PRIME®
Soft touch available with DECO PRIME®
Scrub and scratch resistant surfaces available with DECO PRIME®
Anthracite colour as standard in DECO PRIME®ADVANCED and MAST ranges.
There is a thin foil solution to suit any interior application. Why not find out how Alanod decorative metal surfaces can transform your interiors?
For more information or for technical advice, please visit www.alanod.co.uk.